Sorry this is pretty delayed! My laptop is malfunctioning and I'm hoping to get a new one this weekend.
Anyway, a ton of books come out this week! Can you believe it? I can hardly believe it! I can't wait to get my hands on some of these books. They look and sound amazing. Can you handle this wait? Neither can I!
Here's a little scavenger hunt: Find the book all about America!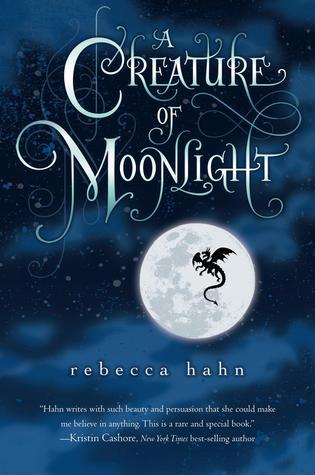 A Creature of Moonlight
by Rebecca Hahn
A stunning debut novel about a girl who is half dragon, half human, and wholly herself.

As the only heir to the throne, Marni should have been surrounded by wealth and privilege, not living in exile-but now the time has come when she must choose between claiming her birthright as princess of a realm whose king wants her dead, and life with the father she has never known: a wild dragon who is sending his magical woods to capture her.

Fans of Bitterblue and Seraphina will be captured by A Creature of Moonlight, with its richly layered storytelling and the powerful choices its strong heroine must make.
Torn Away
by Jennifer Brown
Secrets and Lies
by Jacqueline Green
Buzz Kill
by Beth Fantaskey
Blonde Ops
by Natalie Zaman
The Chapel Wars
by Lindsey Leavitt
Will the Real Abi Sanders Please Stand Up?
by Sarah Hantz
The Warrior
by Victoria Scott
Killer Instinct
by S.E. Green
Pulled Under
by Michelle Dalton
Call Me by My Name
by John Ed Bradley
Since You've Been Gone
by Morgan Matson
How to Meet Boys
by Catherine Clark
Royally Lost
by Angie Stanton
The One
by Kiera Cass
After the End
by Amy Plum
Savage Drift
by Emmy Laybourne
Chantress Alchemy
by Amy Butler Greenfield
Only Everything
by Kieran Scott
Ravenswood
by Frederick C. Davis
The Thickety
by J.A. White
Fat Boy Vs. the Cheerleaders
by Geoff Herbach
Feather Bound
by Sarah Raughley
Wish You Were Italian
by Kristin Rae
Psi Another Day
by D.R. Rosensteel
Pandemic
by Yvonne Ventresca
These Gentle Wounds
by Helene Dunbar
Camelot Burning
by Cathryn Rose