Hello everyone! I'm back from vacation and it was wonderful! The problem is that I have a lot of reading to catch up on. So, here are the books out this week!
Dark Metropolis
by Jaclyn Dolamore
Cabaret
meets Cassandra Clare-a haunting magical thriller set in a riveting 1930s-esque world.
Sixteen-year-old Thea Holder's mother is cursed with a spell that's driving her mad, and whenever they touch, Thea is chilled by the magic, too. With no one else to contribute, Thea must make a living for both of them in a sinister city, where danger lurks and greed rules.
Thea spends her nights waitressing at the decadent Telephone Club attending to the glitzy clientele. But when her best friend, Nan, vanishes, Thea is compelled to find her. She meets Freddy, a young, magnetic patron at the club, and he agrees to help her uncover the city's secrets-even while he hides secrets of his own.
Together, they find a whole new side of the city. Unrest is brewing behind closed doors as whispers of a gruesome magic spread. And if they're not careful, the heartless masterminds behind the growing disappearances will be after them, too.
Perfect for fans of Cassandra Clare, this is a chilling thriller with a touch of magic where the dead don't always seem to stay that way.
I Am the Mission
by Allen Zadoff
WARNING- SEQUEL!
He was the perfect assassin. No name. No past. No remorse. Perfect, that is, until he began to ask questions and challenge his orders. Now The Program is worried that their valuable soldier has become a liability.
And so Boy Nobody is given a new mission. A test of sorts. A chance to prove his loyalty.
His objective: Take out Eugene Moore, the owner of an extremist military training camp for teenagers. It sounds like a simple task, but a previous operative couldn't do it. He lost the mission and is presumed dead. Now Boy Nobody is confident he can finish the job. Quickly.
But when things go awry, Boy Nobody finds himself lost in a mission where nothing is as it seems: not The Program, his allegiances, nor the truth.
The riveting second book in Allen Zadoff's Boy Nobody series delivers heart-pounding action and a shocking new twist that makes Boy Nobody question everything he has believed.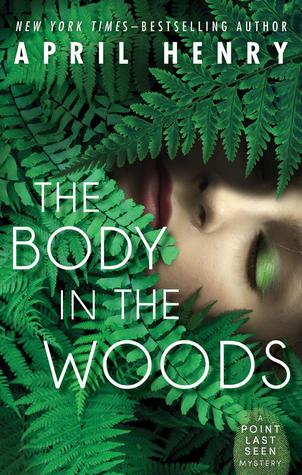 The Body in the Woods
by April Henry
In this new series told from multiple perspectives, teen members of a search and rescue team discover a dead body in the woods.
Alexis, Nick, and Ruby have very different backgrounds: Alexis has spent her life covering for her mom's mental illness, Nick's bravado hides his fear of not being good enough, and Ruby just wants to pursue her eccentric interests in a world that doesn't understand her. When the three teens join Portland County Sheriff's Search and Rescue, they are teamed up to search for a autistic man lost in the woods. What they find instead is a dead body. In a friendship that will be forged in danger, fear, and courage, the three team up to find the girl's killer—before he can strike one of their own.
This first book in April Henry's Point Last Seen YA mystery series is full of riveting suspense, putting readers in the middle of harrowing rescues and crime scene investigations.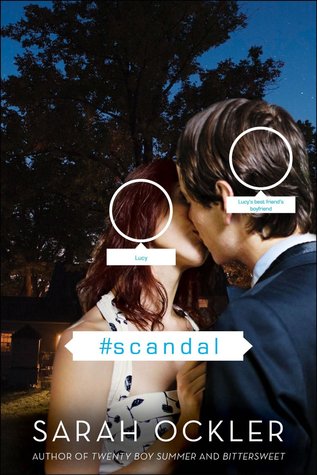 #scandal
by Sarah Ockler
Lucy's learned some important lessons from tabloid darling Jayla Heart's all-too-public blunders: Avoid the spotlight, don't feed the Internet trolls, and keep your secrets secret. The policy has served Lucy well all through high school, so when her best friend Ellie gets sick before prom and begs her to step in as Cole's date, she accepts with a smile, silencing about ten different reservations. Like the one where she'd rather stay home shredding online zombies. And the one where she hates playing dress-up. And
especially
the one where she's been secretly in love with Cole since the dawn of time.
When Cole surprises her at the after party with a kiss under the stars, it's everything Lucy has ever dreamed of… and the biggest BFF deal-breaker ever. Despite Cole's lingering sweetness, Lucy knows they'll have to 'fess up to Ellie. But before they get the chance, Lucy's own Facebook profile mysteriously explodes with compromising pics of her and Cole, along with tons of other students' party indiscretions. Tagged. Liked. And furiously viral.
By Monday morning, Lucy's been branded a slut, a backstabber, and a narc, mired in a tabloid-worthy scandal just weeks before graduation.
Lucy's been battling undead masses online long enough to know there's only one way to survive a disaster of this magnitude: Stand up and fight. Game plan? Uncover and expose the Facebook hacker, win back her best friend's trust, and graduate with a clean slate.
There's just one snag—Cole. Turns out Lucy's not the only one who's been harboring unrequited love...
Blazed
by Jason Myers
Jamie uncovers life-changing secrets from his past when he's sent to live with a father he's never met in this gritty novel from the author of Exit Here. and Run the Game.
Jamie is invincible when he is high. His anger, his isolation, his mom's manic mood swings—nothing can shatter his glass castle. But one brutal night upends everything, leaving his mom broken and Jamie betrayed.
Sent to live with a father he's never met, Jamie is determined to hate the man he blames for his mother's ruin. And he blocks out the pain with drugs, fierce music, and sweet, sweet Dominique. Except the more time Jamie spends at his dad's, the more his mother's scathing stories start to unravel. Who is he supposed to believe? And how much will he have to sacrifice to uncover the truth?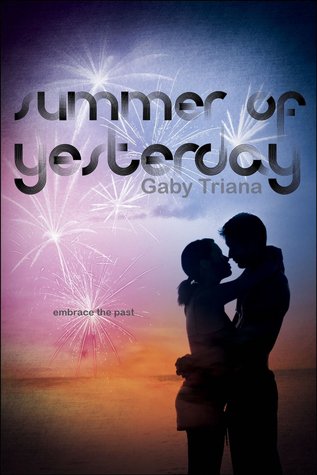 Summer of Yesterday
by Gaby Triana
Back to the Future
meets
Fast Times at Ridgemont High
when Haley's summer vacation takes a turn for the retro in this totally rad romantic fantasy.
Summer officially sucks. Thanks to a stupid seizure she had a few months earlier, Haley's stuck going on vacation with her dad and his new family to Disney's Fort Wilderness instead of enjoying the last session of summer camp back home with her friends. Fort Wilderness holds lots of childhood memories for her father, but surely nothing for Haley. But then a new seizure triggers something she's never before experienced—time travel—and she ends up in River Country, the campground's long-abandoned water park, during its heyday.
The year? 1982.
And there—with its amusing fashion, "oldies" music, and primitive technology—she runs into familiar faces:
teenage
Dad and Mom before they'd even met. Somehow, Haley must find her way back to the twenty-first century before her present-day parents anguish over her disappearance, a difficult feat now that she's met Jason, one of the park's summer residents and employees, who takes the strangely dressed stowaway under his wing.
Seizures aside, Haley's used to controlling her life, and she has no idea how to deal with this dilemma. How can she be falling for a boy whose future she can't share?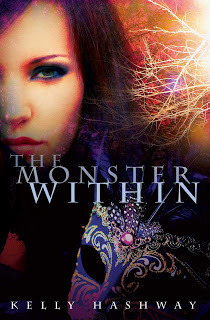 The Monster Within
by Kelly Hashway
The moment seventeen-year-old Samantha Thompson crawls out of her grave, her second chance at life begins. She died of cancer with her long-time boyfriend, Ethan, by her side--a completely unfair shot at life.
But Ethan found a way to bring her back, like he promised he would. Only Sam came back wrong.
She's now a monster that drains others' lives to survive. And after she kills, she's tortured by visions—glimpses into her victims would-have-been futures had she not killed them. Barely able to live with herself and trying to make things right, Sam ends up a pawn in a vicious game of payback within the local coven of witches.
But when the game reveals what Ethan had to do to save Sam, she must make a choice that will change all their lives forever.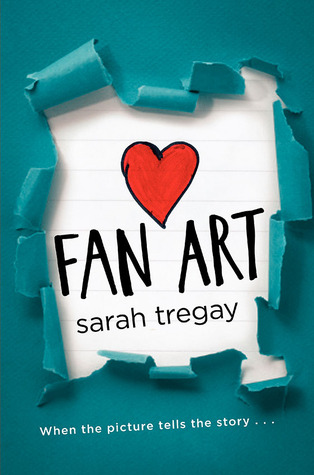 Fan Art
by Sarah Tregay
When the picture tells the story…
Senior year is almost over, and Jamie Peterson has a big problem. Not college—that's all set. Not prom—he'll find a date somehow. No, it's the worst problem of all: he's fallen for his best friend.
As much as Jamie tries to keep it under wraps, everyone seems to know where his affections lie, and the giggling girls in art class are determined to help Jamie get together with Mason. But Jamie isn't sure if that's what he wants—because as much as Jamie would like to come clean to Mason, what if the truth ruins everything? What if there are no more road trips, taco dinners, or movie nights? Does he dare risk a childhood friendship for romance?
This book is about what happens when a picture reveals what we can't say, when art is truer than life, and how falling in love is easy, except when it's not. Fan Art explores the joys and pains of friendship, of pressing boundaries, and how facing our worst fears can sometimes lead us to what we want most.
17 First Kisses
by Rachael Allen
No matter how many boys Claire kisses, she can't seem to find a decent boyfriend. Someone who wouldn't rather date her gorgeous best friend, Megan. Someone who won't freak out when he learns about the tragedy her family still hasn't recovered from. Someone whose kisses can carry her away from her backwoods town for one fleeting moment.
Until Claire meets Luke.
But Megan is falling for Luke, too, and if there's one thing Claire knows for sure, it's that Megan's pretty much irresistible.
With true love and best friendship on the line, Claire suddenly has everything to lose. And what she learns—about her crush, her friends, and most of all herself—makes the choices even harder.
In her moving debut, Rachael Allen brilliantly captures the complexities of friendship, the struggles of self-discovery, and the difficulties of trying to find love in high school. Fans of Sarah Ockler, Susane Colasanti, and Stephanie Perkins will fall head over heels for this addictive, heartfelt, and often hilarious modern love story.
Otherbound
by Corrine Duyvis
Amara is never alone. Not when she's protecting the cursed princess she unwillingly serves. Not when they're fleeing across dunes and islands and seas to stay alive. Not when she's punished, ordered around, or neglected.
She
can't
be alone, because a boy from another world experiences all that alongside her, looking through her eyes.
Nolan longs for a life uninterrupted. Every time he blinks, he's yanked from his Arizona town into Amara's mind, a world away, which makes even simple things like hobbies and homework impossible. He's spent years as a powerless observer of Amara's life. Amara has no idea . . . until he learns to control her, and they communicate for the first time. Amara is terrified. Then, she's furious.
All Amara and Nolan want is to be free of each other. But Nolan's breakthrough has dangerous consequences. Now, they'll have to work together to survive--and discover the truth about their connection.
Happy reading everyone!!!