It's another segment of YA Books Out This Week! Yay! I wonder if there's ever gonna be a week where no YA books come out. Well, it's definitely not this week! Who wants to see these books? I know I do!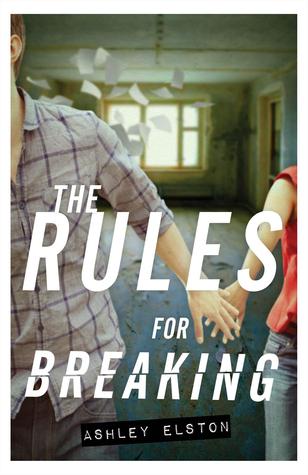 The Rules for Breaking
by Ashley Elston
WARNING- SEQUEL!
Anna Boyd almost lost her life to get what she wanted most in the world: freedom.

But just when it seems that her family has finally escaped Witness Protection, the illusion that Anna could resume a normal life comes crashing down.

The deadly man Anna knows as Thomas is still on the loose, and now he's using her as a pawn in a dangerous game with the drug cartel determined to silence her forever. When Thomas and a mysterious masked man capture not only Anna but also her fragile younger sister and her boyfriend, Anna decides it's time to break all the rules-even if it means teaming up with the lesser of two evils.

Anna will do whatever it takes to protect the people she loves and win her life back once and for all. But her true enemies are hidden in plain sight. Before long, Anna will learn that putting her trust in anyone may be the last mistake she ever makes.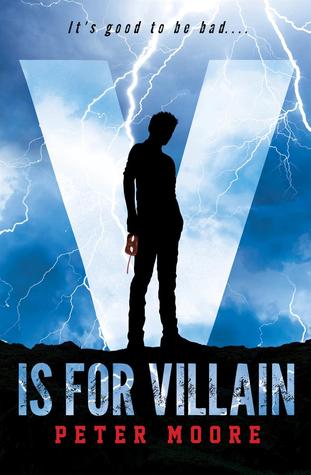 V is for Villain
by Peter Moore
Brad Baron is used to looking lame compared to his older brother, Blake. Though Brad's basically a genius, Blake is a superhero in the elite Justice Force. And Brad doesn't measure up at his high school, either, where powers like super-strength and flying are the norm. So when Brad makes friends who are more into political action than weight lifting, he's happy to join a new crew-especially since it means spending more time with Layla, a girl who may or may not have a totally illegal, totally secret super-power. And with her help, Brad begins to hone a dangerous new power of his own.

But when they're pulled into a web of nefarious criminals, high-stakes battles, and startling family secrets, Brad must choose which side he's on. And once he does, there's no turning back.

Perfect for fans of The Avengers, Ironman, and classic comic books, V is for Villain reveals that it's good to be bad.
The Summer Invitation
by Charlotte Silver
Two sisters are summoned to their aunt's Greenwich Village flat, where they must start dressing like young ladies, cultivate their artistic sensibilities, and open themselves up to Life with a capital L.

When Franny and her older sister Valentine are summoned by their Aunt Theodora from foggy San Francisco to sunny New York City for one summer, they are taken to old-world locales like Bemelmans Bar, the Plaza, and the Sherry Netherland by their chaperone, Clover, Aunt Theodora's protégé. As they discover New York City going lingerie shopping and learning about the simple elegance of a cucumber sandwich, they also begin to unearth secrets and answers about Aunt Theo's glamorous and romantic past, and they have a few romantic adventures of their own.
Biggest Flirts
by Jennifer Echols
Tia and Will's lives get flipped upside down when they're voted Yearbook's Biggest Flirts in this sassy novel from the author of Endless Summer and The One That I Want.

Tia just wants to have fun. She's worked hard to earn her reputation as the life of the party, and she's ready for a carefree senior year of hanging out with friends and hooking up with cute boys. And her first order of business? New guy Will. She can't get enough of his Midwestern accent and laidback swagger.

As the sparks start to fly, Will wants to get serious. Tia's seen how caring too much has left her sisters heartbroken, and she isn't interested in commitment. But pushing Will away drives him into the arms of another girl. Tia tells herself it's no big deal…until the yearbook elections are announced. Getting voted Biggest Flirts with Will is, well, awkward. They may just be friends, but their chemistry is beginning to jeopardize Will's new relationship—and causing Tia to reconsider her true feelings. What started as a lighthearted fling is about to get very complicated…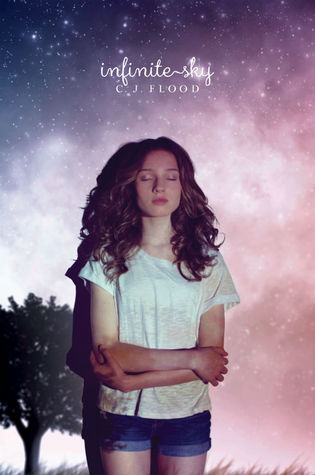 Infinite Sky
by C.J. Flood
A truly beautiful book about the summer that changed one girl's life, as her mum leaves home, travellers set up camp in the family's field, her older brother goes off the rails, and she falls in love for the very first time. Opening with a funeral, Iris is mourning the boy in the casket - but who is it? Sam, her tearaway brother, or Trick, her tentative boyfriend? Over one long hot summer, we find out just how their three lives were turned upside-down.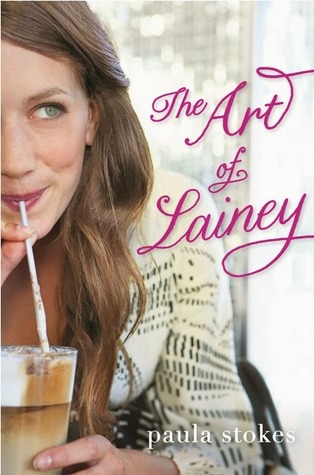 The Art of Lainey
by Paula Stokes
Soccer star Lainey Mitchell is gearing up to spend an epic summer with her amazing boyfriend, Jason, when he suddenly breaks up with her—no reasons, no warning, and in public no less! Lainey is more than crushed, but with help from her friend Bianca, she resolves to do whatever it takes to get Jason back.
And that's when the girls stumble across a copy of The Art of War. With just one glance, they're sure they can use the book to lure Jason back into Lainey's arms. So Lainey channels her inner warlord, recruiting spies to gather intel and persuading her coworker Micah to pose as her new boyfriend to make Jason jealous. After a few "dates", it looks like her plan is going to work! But now her relationship with Micah is starting to feel like more than just a game.
What's a girl to do when what she wants is totally different from what she needs? How do you figure out the person you're meant to be with if you're still figuring out the person you're meant to be?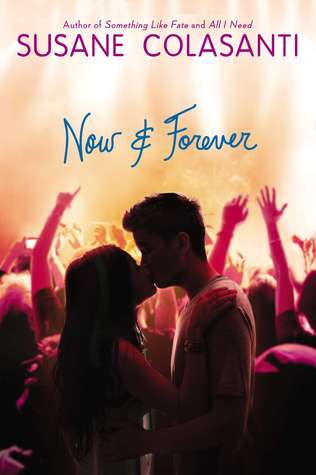 Now and Forever
by Susane Colasanti
What if your boyfriend was the world's biggest rockstar?
Sterling is crazy in love with Ethan. Not only is he the sweetest boy she's ever met, but he's an incredibly talented guitarist, singer, and songwriter. And since forever, he's believed he has what it takes to be a star.
When Ethan becomes an overnight sensation, he's thrown head-first into the glam world of celebrity-and so is Sterling. Before she knows it, she's attending red-carpet premieres, getting free designer clothes, and flying around the country to attend Ethan's monumental sold-out concerts.
It's a dream come true...but whose dream is Sterling living? And what do you do when "forever" comes to an end?
End Times
by Anna Schumacher
Carbon County, Wyoming is like a current running through Daphne's heart.
When life gets too tough to bear in Detroit, Daphne flees to her Uncle Floyd's home, where she believes she'll find solace in the silent hills of her childhood summers. But Daphne's Greyhound bus pulls over in downtown Carbon County and it's not silence that welcomes her. It's the sound of trumpets.
Daphne's desire to start again in simple country comfort is instantly dashed as the townsfolk declare that the End Times are here. And incredible occurrences soon support their belief. Daphne does all she can to keep her head down and ignore the signs. She works a job at the local oil rig, helps around the house, hangs out with her pregnant cousin Janie and gets to know Owen, a mysterious motocross racer and fellow roustabout at the rig. But soon a startling discovery shatters her resolve and calls into question all her doubts and fears.
Daphne landed in Carbon County for a reason. She only has to read the signs—and believe.
While You're Away
by Jessa Holbrook
nce a cheater, always a cheater?
From the moment Will and Sarah first set eyes upon each other, they know that what they have is special.
There's just one little problem . . . each of them already has a significant other.
After flirting with danger, it becomes clear their passion is too strong to be denied. But even if they make their relationship official, there are plenty of challenges in store. Will leaves for college at the end of the summer, while Sarah faces her senior year of high school in their small suburban town. Long-distance relationships always come with their fair share of troubles—mismatched schedules, jealousy, and temptation are only the beginning.
Can cheaters ever change?
WHILE YOU'RE AWAY is a steamy story about a love triangle, a long-distance relationship, and learning the true meaning of commitment.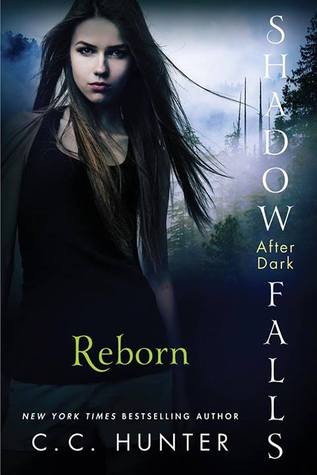 Reborn
by C.C. Hunter
Return to the beloved world of Shadow Falls, a camp that teaches supernatural teens to harness their powers—and where a vampire named Della will discover who she's meant to be.
For Della Tsang, Shadow Falls isn't just a camp: it's home. As a vampire who's never fit in with her human family, it's the one place she can truly be herself. But when a mysterious new guy arrives at camp, Della's whole world is thrown into turmoil. Chase is a vampire with secrets, who knows more than he's telling. But the more time she spends with him, the more she begins to trust this attractive stranger—and feel drawn to him. But romance is the last thing she wants—as she keeps telling Steve, the hunky shapeshifter who won't stop trying to win her heart. And if Della isn't careful, he just might succeed.  When a new case puts everyone she cares about in danger, Della's determined to do everything she can to save them . . . even if it means teaming up with Steve and Chase, who leave her more confused than ever. With their lives on the line, will Della and her friends survive—with their hearts intact?