Hey, another week has gone by and it has definitely been getting colder outside! What's better than curling up with a book under a blanket with hot chocolate with actual chocolate chunks in it in front of a blazing fire? Nothing unless you're buying some books at the bookstore! I got about, say, 16 books this week. Yay! I'm going to spend this week catching up on my reading now that mid terms are over in high school. I bet most of you are relieved you don't have to do those anymore. I passed them all and it's time to celebrate with some books!!!!! (P.S- There aren't a lot of alternate covers this week b/c there are many new books. Still, the original covers look awesome!!)

Kiss of Frost by
Jennifer Estep (Mythos Academy #2
http://www.goodreads.com/book/show/10421530-kiss-of-frost
Logan Quinn was try­ing to kill me. My Spar­tan class­mate relent­lessly pur­sued me, swing­ing his sword at me over and over again, the shin­ing sil­ver blade inch­ing closer to my throat every time. A smile tugged up his lips, and his ice-blue eyes prac­ti­cally glowed with the thrill of battle... I'm Gwen Frost, a second-year warrior-in-training at Mythos Acad­emy, and I have no idea how I'm going to sur­vive the rest of the semes­ter. One day, I'm get­ting schooled in sword­play by the guy who broke my heart—the drop-dead gor­geous Logan who slays me every time. Then, an invis­i­ble archer in the Library of Antiq­ui­ties decides to use me for tar­get prac­tice. And now, I find out that some­one at the acad­emy is really a Reaper bad guy who wants me dead. I'm afraid if I don't learn how to live by the sword—with Logan's help—I just might die by the sword...
Living Violet by
Jaime Reed
http://www.goodreads.com/book/show/12363795-living-violet
He's persuasive, charming, and way too mysterious. And for Samara Marshall, her co-worker is everything she wants most--and everything she most fears. . . Samara Marshall is determined to make the summer before her senior year the best ever. Her plan: enjoy downtime with friends and work to save up cash for her dream car. Summer romance is not on her to-do list, but uncovering the truth about her flirtatious co-worker, Caleb Baker, is. From the peculiar glow to his eyes to the unfortunate events that befall the girls who pine after him, Samara is the only one to sense danger behind his smile. But Caleb's secrets are drawing Samara into a world where the laws of attraction are a means of survival. And as a sinister power closes in on those she loves, Samara must take a risk that will change her life forever. . .or consume it.
The Darlings in Love by
Melissa Kantor
http://www.goodreads.com/book/show/11593326-the-darlings-in-love
The Darlings have just begun their second semester of ninth grade, and love is in the air. Victoria can hardly believe how perfect life is now that Jack is her boyfriend. Every moment they spend together seems to be better than the last. Meanwhile, Natalya is thrilled and a little nervous when her old crush, Colin, challenges her to a rematch of an unfinished chess game. Could he still like her too? Jane can't help but feel a tad jealous of her two best friends' exciting romantic prospects—even if she has sworn off love. Performing in a production of famous love scenes is just about the last thing she wants to do. But when Jane meets her acting partner—sweet, gorgeous Simon—she may just have to give love another chance. Still, nothing about love is as simple as it seems. Victoria's plan to surprise Jack with a romantic night out on Valentine's Day goes disastrously wrong, and just when things start heating up between Natalya and Colin, Natalya discovers that Colin has been hiding something important from her. Even as Jane falls hard for Simon, she has to wonder: what if he's too good to be true? In the face of both joy and heartbreak, the Darlings know that they'll always have each other. Boys come and go, but the Darlings are still forever.
Love and Leftovers by
Sarah Tregay
http://www.goodreads.com/book/show/10194628-love-leftovers
My wish is to fall cranium over Converse in dizzy, daydream-worthy love. When her parents split, Marcie is dragged from Idaho to a family summerhouse in New Hampshire. She leaves behind her friends, a group of freaks and geeks called the Leftovers, including her emo-rocker boyfriend, and her father. By the time Labor Day rolls around, Marcie suspects this "vacation" has become permanent. She starts at a new school where a cute boy brings her breakfast and a new romance heats up. But understanding love, especially when you've watched your parents' affections end, is elusive. What does it feel like, really? can you even know it until you've lost it? Love and Leftovers is a beautifully written story of one girl's journey navigating family, friends, and love, and a compelling and sexy read that teens will gobble up whole.
Statistical Probability of Love at First Sight (
Such a mouthful) by Jennifer E. Smith
http://www.goodreads.com/book/show/10798416-the-statistical-probability-of-love-at-first-sight
Who would have guessed that four minutes could change everything? Today should be one of the worst days of seventeen-year-old Hadley Sullivan's life. She's stuck at JFK, late to her father's second wedding, which is taking place in London and involves a soon to be step-mother that Hadley's never even met. Then she meets the perfect boy in the airport's cramped waiting area. His name is Oliver, he's British, and he's in seat 18C. Hadley's in 18A. Twists of fate and quirks of timing play out in this thoughtful novel about family connections, second chances and first loves. Set over a 24-hour-period, Hadley and Oliver's story will make you believe that true love finds you when you're least expecting it.
Lord of Misrule by
Rachel Caine
http://www.goodreads.com/book/show/3558003-lord-of-misrule
In the college town of Morganville, vampires and humans coexist in (relatively) bloodless harmony. Then comes Bishop, the master vampire who threatens to abolish all order, revive the forces of the evil dead, and let chaos rule. But Bishop isn't the only threat. Violent black cyclone clouds hover, promising a storm of devastating proportions as student Claire Danvers and her friends prepare to defend Morganville against elements both natural and unnatural.
Don't Breathe a Word by
Holly Cupala
http://www.goodreads.com/book/show/6625698-don-t-breathe-a-word
Joy Delamere is suffocating... From asthma, which has nearly claimed her life. From her parents, who will do anything to keep that from happening. From delectably dangerous Asher, who is smothering her from the inside out. Joy can take his words - tender words, cruel words - until the night they go too far. Now, Joy will leave everything behind to find the one who has offered his help, a homeless boy called Creed. She will become someone else. She will learn to survive. She will breathe... if only she can get to Creed before it's too late. Set against the gritty backdrop of Seattle's streets and a cast of characters with secrets of their own, Holly Cupala's powerful new novel explores the subtleties of abuse, the meaning of love, and how far a girl will go to discover her own strength.
Darkness Becomes Her by
Kelly Keaton
http://www.goodreads.com/book/show/8109130-darkness-becomes-her
A dark and lush paranormal romance set in a richly reimagined New Orleans—now in paperback!
Ari can't help feeling lost and alone. With teal eyes and freakish silver hair that can't be changed or destroyed, Ari has always stood out. And after growing up in foster care, she longs for some understanding of where she came from and who she is.
Her search for answers uncovers a message from her long dead mother: Run. Ari can sense that someone, or something, is getting closer than they should. But it's impossible to protect herself when she doesn't know what she's running from or why she is being pursued. She knows only one thing: she must return to her birthplace of New 2, the lush rebuilt city of New Orleans. Upon arriving, she discovers that New 2 is very...different. Here, Ari is seemingly normal. But every creature she encounters, no matter how deadly or horrifying, is afraid of her. Ari won't stop until she knows why. But some truths are too haunting, too terrifying, to ever be revealed.
Magic of the Moonlight by
Ellen Schreiber
http://www.goodreads.com/book/show/10551290-magic-of-the-moonlight
Beware of a bite under a full moon… it will complicate your love life. Celeste has more to worry about than a secret romance with a hot guy from the wrong side of town. That guy, Brandon, is a werewolf. With gossip and hostility swirling at school, it's time to find a cure for his nocturnal condition, and perhaps the one person who can help is his scientist father. But what if a "cure" makes things worse and Brandon becomes a werewolf full time? And with rumors circulating that there are werewolves in Legend's Run, is it possible that there is another among their classmates? To keep Brandon's secret safe, Celeste must hide her relationship with him from her best friends, but with the Moonlight Ball approaching, she must make a choice. Her dream is to go with her one true love—Brandon. But once the sun goes down, the clouds separate, and the full moon appears, could she really walk into the dance on the arm of a werewolf? In this installment of the sumptuously romantic Full Moon series, Celeste faces her fears and her friends and finds out whether she's strong enough to stand up for herself and her one true love.

The Alchemy of Forever by
Avery Williams
http://www.goodreads.com/book/show/11378402-the-alchemy-of-forever
After spending six hundred years on Earth, Seraphina Ames has seen it all. Eternal life provides her with the world's riches but at a very high price: innocent lives. Centuries ago, her boyfriend, Cyrus, discovered a method of alchemy that allows them to take the bodies of other humans from jumping from one vessel to the next, ending the human's life in the process. No longer able to bear the guilt of what she's done, Sera escapes from Cyrus and vows to never kill again. Then sixteen-year old Kailey Morgan gets into a horrific car accident right in front of her, and Sera accidentally takes over her body while trying to save her. For the first time, Sera finds herself enjoying the life of the person she's inhabiting--and falling in love with the boy who lives next door. But Cyrus will stop at nothing until she's his again, and every moment she stays, she's putting herself and the people she's grown to care about in danger. Will Sera have to give up the one thing that's eluded her for centuries: true love?
The Secret Sisterhood of Heartbreakers by
Lynn Weingarten
http://www.goodreads.com/book/show/9266804-the-secret-sisterhood-of-heartbreakers
When her boyfriend breaks up with her on the first day of sophomore year, Lucy has no idea how she's going to make it through homeroom, let alone the rest of her life. Enter three stunning girls with a magical offer Lucy can't refuse. All she has to do is get a guy to fall in love with her in the next seven days, and then…break his heart and collect one of his brokenhearted tears. As the girls teach Lucy how to hook a guy (with the help of a little magic), she quickly discovers how far she is willing to go—and who she is willing to cross—to get what she wants. Fans of Lauren Myracle, Jodi Lynn Anderson, and Meg Cabot will love this tale of breakups, friendship, new crushes, and magic. Told with wit and charm, The Secret Sisterhood of Heartbreakers is sure to be one of this winter's most irresistible reads!
Night Star by
Alyzon Noel (It's the fifth book b/c I reserved all five at the library, but this was the first that came in. I have to wait for the rest of them first!)
http://www.goodreads.com/book/show/7739934-night-star
After fighting for centuries to be together, Ever and Damen's future hinges on one final showdown that will leave readers gasping for breath. Don't miss this explosive new installment of the #1 bestselling series that's enchanted millions across the world! Haven still blames Ever for the death of her boyfriend Roman, no matter how hard Ever's tried to convince her it was an accident. Now she's determined to take Ever down…and destroy Damen and Jude along the way. Her first step is to tear Ever and Damen apart—and she has just the ammunition to do it. Hidden in one of Ever's past lives is a terrible secret about Damen—a secret that illuminates new facts about her relationship with Jude, but that's so dark and brutal it might be enough to drive her and Damen apart once and for all. As Ever faces her greatest fears about the guy she wants to spend eternity with, she's thrust into a deadly clash with Haven that could destroy them all. Now it'll take everything she's got—and bring out powers she never knew she had—to face down her most formidable enemy. But in order to win, she must first ask herself: is her own survival worth dooming Haven to an eternity of darkness in the Shadowland? And will learning the truth about Damen's past hold the key to their future?
Afterlife by
Claudia Gray
http://www.goodreads.com/book/show/6619499-afterlife
Destiny awaits Bianca and Lucas . . . Bianca and Lucas have always believed they could endure anything to be together. When a twist of fate not only transforms Bianca into a wraith but also turns Lucas into a vampire—the very creature he spent his life hunting—they are left reeling. Haunted by his powerful need to kill, Lucas can turn to only one place for help . . . Evernight Academy. Bianca is determined to remain with him. But with the vampire leader of Evernight waging a war against wraiths, her former home has become the most dangerous place she could be, despite the new powers her ghostly transformation has given her. A battle between wraiths and vampires looms, and Bianca and Lucas face a terrifying new reality. They've overcome every obstacle life has thrown at them, but is their love strong enough to survive the challenges
after
life?
The Gathering Storm by
Robin Bridges
http://www.goodreads.com/book/show/11164732-the-gathering-storm
St. Petersburg, Russia, 1888. As she attends a whirl of glittering balls, royal debutante Katerina Alexandrovna, Duchess of Oldenburg, tries to hide a dark secret: she can raise the dead. No one knows. Not her family. Not the girls at her finishing school. Not the tsar or anyone in her aristocratic circle. Katerina considers her talent a curse, not a gift. But when she uses her special skill to protect a member of the Imperial Family, she finds herself caught in a web of intrigue. An evil presence is growing within Europe's royal bloodlines—and those aligned with the darkness threaten to topple the tsar. Suddenly Katerina's strength as a necromancer attracts attention from unwelcome sources . . . including two young men—George Alexandrovich, the tsar's standoffish middle son, who needs Katerina's help to safeguard Russia, even if he's repelled by her secret, and the dashing Prince Danilo, heir to the throne of Montenegro, to whom Katerina feels inexplicably drawn. The time has come for Katerina to embrace her power, but which side will she choose—and to whom will she give her heart?
Splendor Falls by
Rosemary Clement-Moore
http://www.goodreads.com/book/show/6064646-the-splendor-falls
Can love last beyond the grave?Sylvie Davis is a ballerina who can't dance. A broken leg ended her career, but Sylvie's pain runs deeper. What broke her heart was her father's death, and what's breaking her spirit is her mother's remarriage—a union that's only driven an even deeper wedge into their already tenuous relationship. Uprooting her from her Manhattan apartment and shipping her to Alabama is her mother's solution for Sylvie's unhappiness. Her father's cousin is restoring a family home in a town rich with her family's history. And that's where things start to get shady. As it turns out, her family has a lot more history than Sylvie ever knew. More unnerving, though, are the two guys that she can't stop thinking about. Shawn Maddox, the resident golden boy, seems to be perfect in every way. But Rhys—a handsome, mysterious foreign guest of her cousin's—has a hold on her that she doesn't quite understand. Then she starts seeing things. Sylvie's lost nearly everything—is she starting to lose her mind as well?
I also received two free copies of books including...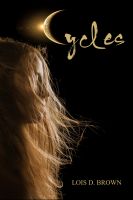 Cycles
by Lois D. Brown (thank you!!!!!! I'm reading the book right now!!!!)
When Renee discovers that her neighbor, Dr. Dawson, has bags of his dead daughter's frozen blood stored in his basement, she decides it's up to her to uncover the doctor's mysterious past. What she learns, however, is not what she expects. Now she and her friend Sam Miller are on the run, hiding from scientists who want to use what the two teenagers know to change human life forever.
I also got...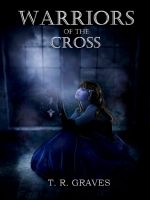 Warriors of the Cross by T.R. Graves (Thank you sooo much!!!!!! I'm also reading this book, I can multi task!!)
Allison La Crosse, beginning a challenging family medicine residency, leaves the protection of her family. With the transfer, her worst nightmares come true. Her closely guarded mystical talents – those which seldom appeared before the move – unleash themselves from her confinement and reveal their presence with very little provocation. Allison's most terrifying power is her compulsion to cure the dying with her touch. Given her career, this gift would be valuable if she were not drawn like a magnet to the ailing person's every symptom. Some of which are fatal. At the hospital and surrounded by life-and-death emergencies, Allison's inability to manage her impulse turns deadly. When it does, her mentor, Brody, rescues her from her own demise. His resuscitation ignites an exciting and tempestuous bond between them. Desperate for a cure, they join forces and embark upon a journey to uncover the origins of Allison's lethal curse. In the midst of their adventure, Allison exposes a secret pursued by many…known by few.
Both of them sound really good! I can't wait to read them!
And for you all who want to see something cute, I just got this cat ring from Hot Topic and I'm going to show ya'll the picture because I probably won't wear it out of the house. I just couldn't resist buying it, it's so cute!
What did you get in your mailbox this week???????