Look at these amazing books! Who's ready to sink their teeth into some of these books?
If any of you are interested (which you should be) I'm gonna be participating in a blog tour tomorrow. The book is called
Just Sing
by Rene Gilley. I hope you all stop by!
The Girl Who Never Was
by Skylar Dorset
THE GIRL WHO NEVER WAS is the story of Selkie Stewart, who thinks she's a totally normal teenager growing up in Boston. Sure, her father is in an insane asylum, her mother left her on his doorstep—literally—when she was a baby, and she's being raised by two ancient aunts who spend their time hunting gnomes in their Beacon Hill townhouse. But other than that her life is totally normal! She's got an adventurous best friend who's always got her back and an unrequited crush on an older boy named Ben. Just like any other teenager, right?
When Selkie goes in search of the mother she's never known, she gets more than she bargained for. It turns out that her mother is faerie royalty, which would make Selkie a faerie princess—except for the part where her father is an ogre, which makes her only half of anything. Even more confusing, there's a prophecy that Selkie is going to destroy the tyrannical Seelie Court, which is why her mother actually wants to kill her. Selkie has been kept hidden all her life by her adoring aunts, with the help of a Salem wizard named Will. And Ben. Because the boy she thinks she's in love with turns out to be a faerie whose enchantment has kept her alive, but also kept her in the dark about her own life.
Now, with enchantments dissolved and prophecies swinging into action, Selkie finds herself on a series of mad quests to save the people she's always loved and a life she's learning to love. But in a supernatural world of increasingly complex alliances and distressingly complicated deceptions, it's so hard to know who to trust. Does her mother really wish to kill her? Would Will sacrifice her for the sake of the prophecy? And does Ben really love her or is it all an elaborate ruse? In order to survive, Selkie realizes that the key is learning—and accepting—who she really is.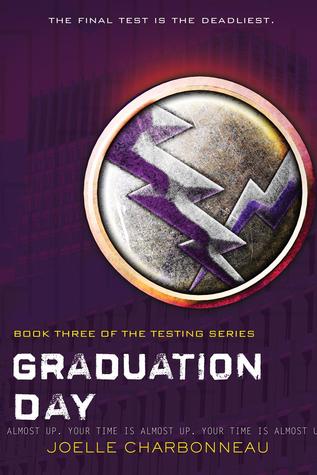 Graduation Day
by Joelle Charbonneau
WARNING- THIRD BOOK!
In book three of the Testing series, the United Commonwealth wants to eliminate the rebel alliance fighting to destroy The Testing for good. Cia is ready to lead the charge, but will her lethal classmates follow her into battle?
She wants to put an end to the Testing
In a scarred and brutal future, The United Commonwealth teeters on the brink of all-out civil war. The rebel resistance plots against a government that rules with cruelty and cunning. Gifted student and Testing survivor, Cia Vale, vows to fight.
But she can't do it alone.
This is the chance to lead that Cia has trained for - but who will follow? Plunging through layers of danger and deception, Cia must risk the lives of those she loves--and gamble on the loyalty of her lethal classmates.
Who can Cia trust?
The stakes are higher than ever-lives of promise cut short or fulfilled; a future ruled by fear or hope--in the electrifying conclusion to Joelle Charbonneau's epic Testing trilogy. Ready or not…it's Graduation Day.
The Final Test is the Deadliest!
Love by the Morning Star
by Laura Sullivan
Upstairs, downstairs, and in
which
lady's chamber?
On the brink of World War II, two girls are sent to the grand English country estate of Starkers. Hannah, the half-Jewish daughter of a disgraced distant relative, has been living an artistic bohemian life in a cabaret in pre-war Germany and now is supposed to be welcomed into the family. Anna, the social-climbing daughter of working-class British fascists, is supposed to be hired as a maid so that she can spy for the Nazis. But there's a mix-up, and nice Hannah is sent to the kitchen as a maid while arrogant Anna is welcomed as a relative.
And then both girls fall for the same man, the handsome heir of the estate . . .
or do they?
In this sparkling, saucy romance, nearly everything goes wrong for two girls who are sent to a grand English estate on the brink of World War II—until it goes so very, very right!
The Prince of Venice Beach
by Blake Nelson
Robert "'Cali" Callahan is a teen runaway, living on the streets of Venice Beach, California. He's got a pretty sweet life: a treehouse to sleep in, a gang of surf bros, a regular basketball game...even a girl who's maybe-sorta interested in him.
What he doesn't have is a plan.
All that changes when a local cop recommends Cali to a private investigator who is looking for a missing teenager. After all, Cali knows everyone in Venice. But the streets are filled with people who don't want to be found, and when he's hired to find the beautiful Reese Abernathy, who would do anything to stay hidden, Cali must decide where his loyalties truly lie.
Since Last Summer
by Joanna Philbin
WARNING- SEQUEL!
Rory McShane should be excited to spend the summer in East Hampton with Connor Rule, her generous, smart, cute boyfriend. After all, Rory's no longer the hired help at the Rule family mansion on the beach, and she and Connor have made it through a year of long-distance dating. But now, in the months leading up to college, Rory can't help but wonder if she really belongs in Connor's world.
Isabel Rule is still trying to get over Mike, the devastatingly sexy surfer who broke her heart last summer. Enter Evan, an aspiring filmmaker who's kind, funny, and crushing on Isabel. He'd be the perfect summer fling -- so why can't she seem to forget about Mike?
Set against a backdrop buzzing with the rich, the famous, and the wannabe rich and famous, Since Last Summer, a companion novel to Rules of Summer, is the perfect beach read.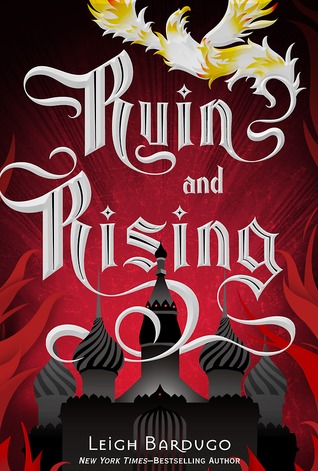 Ruin and Rising
by Leigh Bardugo
WARNING- THIRD BOOK!
The capital has fallen. The Darkling rules Ravka from his shadow throne.
Now the nation's fate rests with a broken Sun Summoner, a disgraced tracker, and the shattered remnants of a once-great magical army.
Deep in an ancient network of tunnels and caverns, a weakened Alina must submit to the dubious protection of the Apparat and the zealots who worship her as a Saint. Yet her plans lie elsewhere, with the hunt for the elusive firebird and the hope that an outlaw prince still survives.
Alina will have to forge new alliances and put aside old rivalries as she and Mal race to find the last of Morozova's amplifiers. But as she begins to unravel the Darkling's secrets, she reveals a past that will forever alter her understanding of the bond they share and the power she wields. The firebird is the one thing that stands between Ravka and destruction—and claiming it could cost Alina the very future she's fighting for.
Push Girl
by Jessica Love
An inspiring, real, and fresh young adult novel about how life can change in an instant by Chelsie Hill, one of the stars Sundance Channel's unscripted series Push Girls, based on her own life
Kara is a high school junior who's loving life. She's popular, has a great group of friends and an amazing boyfriend, and she's a shoe-in for homecoming queen. Even though her parents can't stop fighting and her ex-boyfriend can't seem to leave her alone, Kara won't let anything get in the way of her perfect year. It's Friday night, and Kara arrives at a party, upset after hearing her parents having another one of their awful fights, and sees another girl with her hands all over her boyfriend. Furious, Kara leaves to take a drive, and, as she's crossing an intersection, a car comes out of nowhere and slams into the driver's side of Kara's car.
When Kara wakes up, she has no memory of the night before. Where is she? Why are her parents crying? And, most importantly -- why can't she feel her legs? As Kara is forced to adjust to her new life, where her friends aren't who they seemed to be and her once-adoring boyfriend is mysteriously absent, she starts to realize that what matters in life isn't what happens to you -- it's the choices you make and the people you love.
Co-written by "Push Girls" star Chelsie Hill, whose real life closely mirrors Kara's experience, this novel will open the eyes of readers everywhere who have never met someone who lives with paralysis.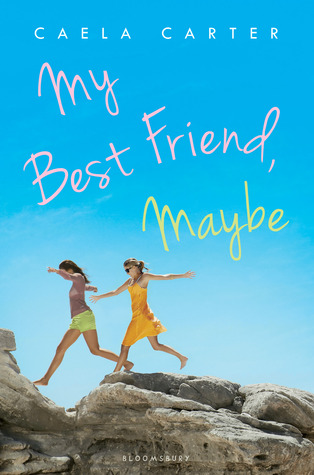 My Best Friend, Maybe
by Caela Carter
Colette has been bored and lonely ever since her best friend, Sadie, dumped her the summer before they stared high school. She tries to be perfect for everyone left in her life: her parents, her younger brothers, her church youth group, even her boyfriend, Mark. But Colette is restless. And she misses Sadie.
When Sadie tells Colette that she needs her old friend to join her on a family vacation to the Greek Islands, one that leaves in only a few days, Colette is shocked to hear their old magic word: need. And she finds herself agreeing.
Colette tries to relax and enjoy her Grecian surroundings but it's not easy to go on vacation with the person who hurt you most in the world. When the reason for the trip finally surfaces, Colette finds out this is not only a fun vacation. Sadie has kept an enormous secret from Colette for years...forever. It's a summer full of surprises, but that might be what Colette needs.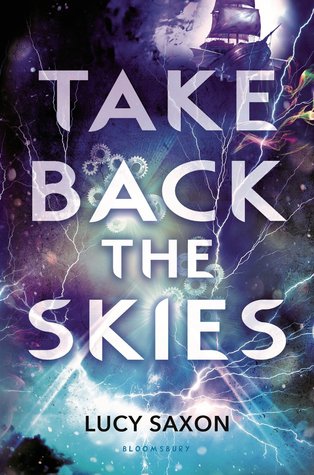 Take Back the Skies
by Lucy Saxon
Catherine Hunter is the daughter of a senior government official on the island of Anglya. She's one of the privileged – she has luxurious clothes, plenty to eat, and is protected from the Collections which have ravaged families throughout the land. But Catherine longs to escape the confines of her life, before her dad can marry her off to a government brat and trap her forever.
So Catherine becomes Cat, pretends to be a kid escaping the Collections, and stows away on the skyship Stormdancer. As they leave Anglya behind and brave the storms that fill the skies around the islands of Tellus, Cat's world becomes more turbulent than she could ever have imagined, and dangerous secrets unravel her old life once and for all . . .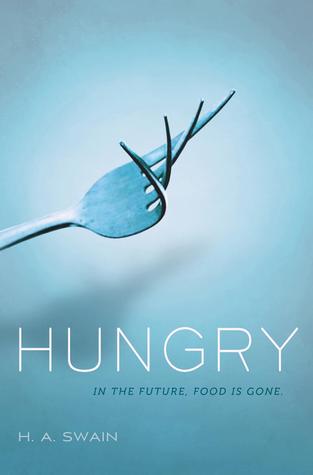 Hungry
by H.A. Swain
In the future, food is no longer necessary—until Thalia begins to feel something unfamiliar and uncomfortable. She's hungry.
In Thalia's world, there is no need for food—everyone takes medication (or "inocs") to ward off hunger. It should mean there is no more famine, no more obesity, no more food-related illnesses, and no more war. At least that's what her parents, who work for the company that developed the inocs, say. But when Thalia meets a boy who is part of an underground movement to bring food back, she realizes that most people live a life much different from hers. Worse, Thalia is starting to feel hunger, and so is he—the inocs aren't working. Together they set out to find the only thing that will quell their hunger: real food.
H. A. Swain delivers an adventure that is both epic and fast-paced. Get ready to be
Hungry
.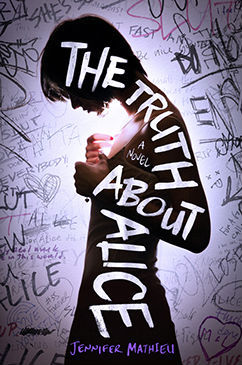 The Truth About Alice
by Jennifer Mathieu
Everyone knows Alice slept with two guys at one party. When Healy High star quarterback, Brandon Fitzsimmons, dies in a car crash, it was because he was sexting with Alice. Ask
anybody
. Rumor has it Alice Franklin is a slut. It's written all over the "slut stall" in the girls' bathroom: "Alice had sex in exchange for math test answers" and "Alice got an abortion last semester." After Brandon dies, the rumors start to spiral out of control. In this remarkable debut novel, four Healy High students tell all they "know" about Alice--and in doing so reveal their own secrets and motivations, painting a raw look at the realities of teen life. But in this novel from Jennifer Mathieu, exactly what is the truth about Alice? In the end there's only one person to ask: Alice herself.
Cinderella's Dress
by Shonna Slayton
Being seventeen during World War II is tough. Finding out you're the next keeper of the real Cinderella's dresses is even tougher.
Kate simply wants to create window displays at the department store where she's working, trying to help out with the war effort. But when long-lost relatives from Poland arrive with a steamer trunk they claim holds the Cinderella's dresses, life gets complicated.
Now, with a father missing in action, her new sweetheart, Johnny, stuck in the middle of battle, and her great aunt losing her wits, Kate has to unravel the mystery before it's too late.
After all, the descendants of the wicked stepsisters will stop at nothing to get what they think they deserve.
Descent
by Tara Fuller
WARNING- THIRD BOOK!
Easton doesn't believe in love. He believes in Death. Darkness. Sin. As a reaper for Hell, it's all he's known for over four hundred years. When he gets slapped with the job of training the boss's daughter, an angel who knows nothing but joy, he knows he's in for a world of trouble.
Though he's made it clear he wants nothing to do with her outside of work, Gwen would do anything to get closer to the dark and wounded reaper—even taint her angelic image and join the ranks of her father's team of reapers. But in all her planning, she forgot to factor in one thing—how far the demons Easton doomed to hell would go to get revenge.
When the dangers of the Hell threaten Gwen, Easton will do whatever it takes to save her. But as the darkness closes in on them both, will he be able to save himself?
Gasp
by Lisa McMann
WARNING- THIRD BOOK!
The visions aren't stopping, and neither is the danger in this third "dramatic, quick-paced thriller (
Kirkus Reviews
)" in a series from the
New York Times
bestselling author of the Wake trilogy.
After narrowly surviving two harrowing tragedies, Jules now fully understands the importance of the visions that she and people around her are experiencing. She's convinced that if the visions passed from her to Sawyer after she saved him, then they must now have passed from Sawyer to one of the people he saved.
That means it's up to Jules to figure out which of the school shooting survivors is now suffering from visions of another crisis. And once she realizes who it is, she has to convince that survivor that this isn't all crazy—that the images are of something real. Something imminent.
As the danger escalates more than ever before in the conclusion to the Visions series, Jules wonders if she'll finally find out why and how this is happening—before it's too late to prevent disaster.
Yolo
by Sam Jones
One day. One party. One motto: you only live once. In the tradition of
wtf
and
fml
, a crazy story of three friends and a road trip gone
wrong
right.
Emily and her best friends, Ana and Brandon, know it should only take half a day to get to the mountains, where the Stein twins are hosting a massive Spring Break party at their parents' mansion. The road trip should be a breeze; the driving itinerary even includes several stops along the way, the first being a bite to eat at a real, classic roadside diner.
And that's where everything falls apart.
Throw in a couple of criminals, an accidental thief, and a miniature drug lord, and suddenly the half-day trip is gonna take a little longer. Add a Chihuahua, some crazy grandparents, and a hot pool-hall boy named Chris...and maybe the journey to the party will end up being better than the party itself…
The Wicked Within
by Kelly Keaton
WARNING- THIRD BOOK!
Ancient lore leads to present danger in the final book in the dark and sexy paranormal romance trilogy about a descendent of Medusa, set in a richly reimagined New Orleans.
Her fate is not set in stone.
Having temporarily defeated Athena, Ari races to break the gorgon curse that has plagued the women in her family for centuries. Her one lead sends her on a quest for the Hands of Zeus, an ancient relic last seen in the charge of New 2's ruling elite, the Novem. But if there is one thing that Athena desires as much as revenge, it's the Hands of Zeus—and Athena always gets what she wants.
Before either can locate the Hands, the statue goes missing, and a trail of blood follows those who once protected the relic's secrets. Ari knows that her city, her friends, Sebastian—her life—depend upon her finding the statue before Athena. And with rumors an ancient power is on the rise, that may not be her only concern…
My Faire Lady
by Laura Watterson
Rowena Duncan is a thoroughly modern girl with big plans for her summer—until she catches her boyfriend making out with another girl. Heartbroken, she applies to an out-of-town job posting and finds herself somewhere she never expected: the Renaissance Faire.
As a face-painter doubling as a serving wench, Ro is thrown headfirst into a vibrant community of artists and performers. She feels like a fish out of water until Will, a quick-witted whip cracker, takes her under his wing. Then there's Christian, a blue-eyed stunt jouster who makes Ro weak in the knees. Soon, it's not just her gown that's tripping her up.
Trading in the internet and electricity for stars and campfires was supposed to make life simpler, but Ro is finding that love is the ultimate complication. Can she let the past make way for her future?
Say What You Will
by Cammie McGovern
John Green's
The Fault in Our Stars
meets Rainbow Rowell's
Eleanor & Park
in this beautifully written, incredibly honest, and emotionally poignant novel. Cammie McGovern's insightful young adult debut is a heartfelt and heartbreaking story about how we can all feel lost until we find someone who loves us because of our faults, not in spite of them.
Born with cerebral palsy, Amy can't walk without a walker, talk without a voice box, or even fully control her facial expressions. Plagued by obsessive-compulsive disorder, Matthew is consumed with repeated thoughts, neurotic rituals, and crippling fear. Both in desperate need of someone to help them reach out to the world, Amy and Matthew are more alike than either ever realized.
When Amy decides to hire student aides to help her in her senior year at Coral Hills High School, these two teens are thrust into each other's lives. As they begin to spend time with each other, what started as a blossoming friendship eventually grows into something neither expected.
Vivian Divine is Dead
by Lauren Sabel
Filled with surprising twists and poignant moments, Lauren Sabel brings a fresh new voice to contemporary fiction with Vivian Divine Is Dead. Creepy, clever, funny, and romantic.
When a death threat arrives with teen celebrity Vivian Divine's fan mail, Vivian has no choice but to go on the run to Mexico. She soon discovers, though, that her Oscar-nominated performance killing villains on-screen did nothing to prepare her for escaping a madman in real life. Some people say he's a hero, others tremble in his presence, but one thing is clear: he won't stop until Vivian is in his grasp. Why didn't she pay more attention during those judo lessons for her role in Zombie Killer?
Vivian finds an ally in the mysterious and charming Nick. He is everything Hollywood boys are not-genuine, kind, and determined to see Vivian for who she really is. But even he seems like he can't be trusted-what could he be hiding?
Beat up, hungry, and more confused than ever about who she's running from, Vivian is living in a real-life blockbuster horror flick. But there's no option to yell "cut" like there is on set....
Lauren Sabel's Vivian Divine Is Dead is a creepy, witty, fast-paced adventure about family, fame, and having the courage to save yourself.